MREC Healthy Choices classes are taught in partnership with Carroll County Public Schools and provide essential relationship tools to help guide students towards making the healthiest choices that affect today as well as their future hopes and dreams.
Topics include: The Success Sequence, red flags of unhealthy relationships, patterns to look for when dating, social skills, and more. 
If you would like to learn more about the classes or additional options for your private school or youth group please contact us using the form below.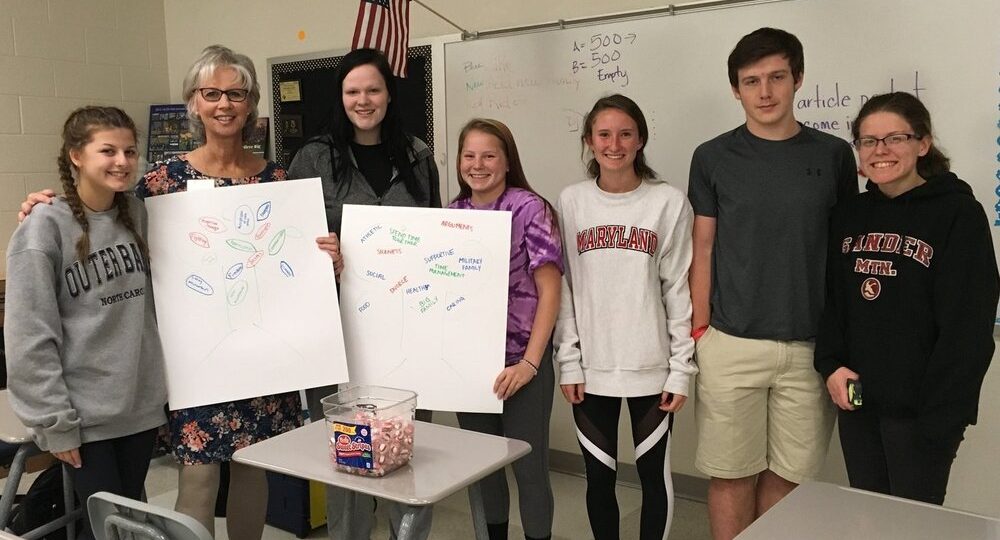 The activity pictured shows the Family Vision Tree. In this activity students work together to consider their family of origin, it's impact on them and they discuss the future family each will choose to build some day.
Our classes are interactive and include many experiential exercises to help students engage.
MREC facilitators are trained and certified to cover a wide array of topics that address middle and high school relationship needs. The class environment is fun, safe and informative, relatable, rooted in science and designed to address the whole health of the individual – the safest and most rewarding way to approach relationships. We believe everyone is worthy of love and respect and that no relationship mistake defines a person for life.
Interested in more information or a presentation? Let's talk!
Fill out the form below and we'll be in touch.